By Jay Gatsby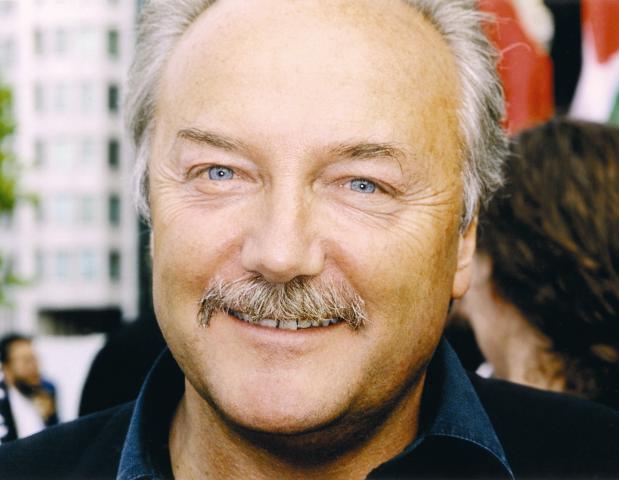 The London School of Economics has recently become the hub for student political activism - at the forefront for solidarity with the Middle Eastern revolutions. Its Palestine Society has in turn been the most active student group on campus attracting the attention of not only Zionist media outlets such as the Jerusalem Post and the Jewish Chronicle for their "controversial events" but also the Israeli Foreign Ministry and The House of Commons. On Monday 7
th
March they shall be hosting George Galloway who shall be giving a talk on, "
The Winds of Change for a Zionist State - A New Palestinian Intifada?"
Galloway is a British politician who until 2003 was an MP for Labour. After his expulsion he set up the Respect Party. After a successful campaign he became the MP for Bethnal Green and Bow in 2005. Galloway is known for his stance on Iraq, the Arab-Israeli conflict as well as his testimony in the US Senate, 2005, where he turned a defense of allegations against him into an attack against U.S. foreign policy. Galloway is inspirational yet controversial for some: his strong and passionate views either elicit admiration or disdain. Nonetheless, Galloway is a fervent supporter for the Palestinian cause, advocating their Right to self-determination and the Right of Return – a right denied by the Zionist Israeli State, who in turn issued their own unconditional Right of Return in 1951.
The LSE Palestine Society has led a decisive and resilient campaign for the emancipation of all Palestinian peoples. The society runs two main campaigns: the Right to Education and the Boycott, Divestment and Sanctions campaign. The latter concentrating on getting Eden Springs Water off campus (a water sourced from the de-militarized zone of the Golan Heights and sold illegally under international law). The society has also had a stream of events including Jews for Justice, Abdel Bari-Atwan, Ben White and many others. The Atwan event which took place on 6th December which was on the influence of the Zionist lobby received much expected controversy from Zionists internationally who have accused Mr. Atwan and the LSE Palestine Society of preposterous claims such as being anti-Semitic and extreme (footage of the event can be found on the internet). Nonetheless the LSE Palestine Society have brushed off such absurd accusations such as inciting terrorism and cherishing violence and persevered with effective campaigns, such as twinning with the University of Gaza that have gained much support from its student body and professors and naturally fervent opposition by the LSE Israeli Society. Gabi Kobrin, President of the LSE Israeli Society has accused the Palestinian Society of having a "
flawed understanding of the conflict," as well as pursuing an "aggressive, alienating and one-sided agenda." The Palestine Society have deemed this ironic as not only do they run campaigns to free oppressed people by not only boycott but also campaigning to empower them with the weapon of education – a defense denied to them by the Israeli State. Moreover, the LSE Palestine Society offered to host a joint debate with the Israeli Society on "What is Zionism?" Naturally this was rejected.
The LSE Palestine Society are adamant to not be deterred by hostile Zionist accusations and in turn endure in their struggle along side the Palestinian people in solidarity for their emancipation. Thus the society encourages everyone to attend their event with George Galloway on Monday 7th March (details can be found below). I
f we stay silent in the face of oppression, dispossession or occupation than we diminish our humanity. If something lessens theirs worth as human beings, then it lessens ours too. To act in their defense, is really to act in defense of yourself.
Topic: "George Galloway: The Winds of Change for a Zionist State - A New Palestinian Intifada?"
Venue: LSE Hong Kong Theatre, Clement House
Facebook Link: http://www.facebook.com/event.php?eid=191420004213926